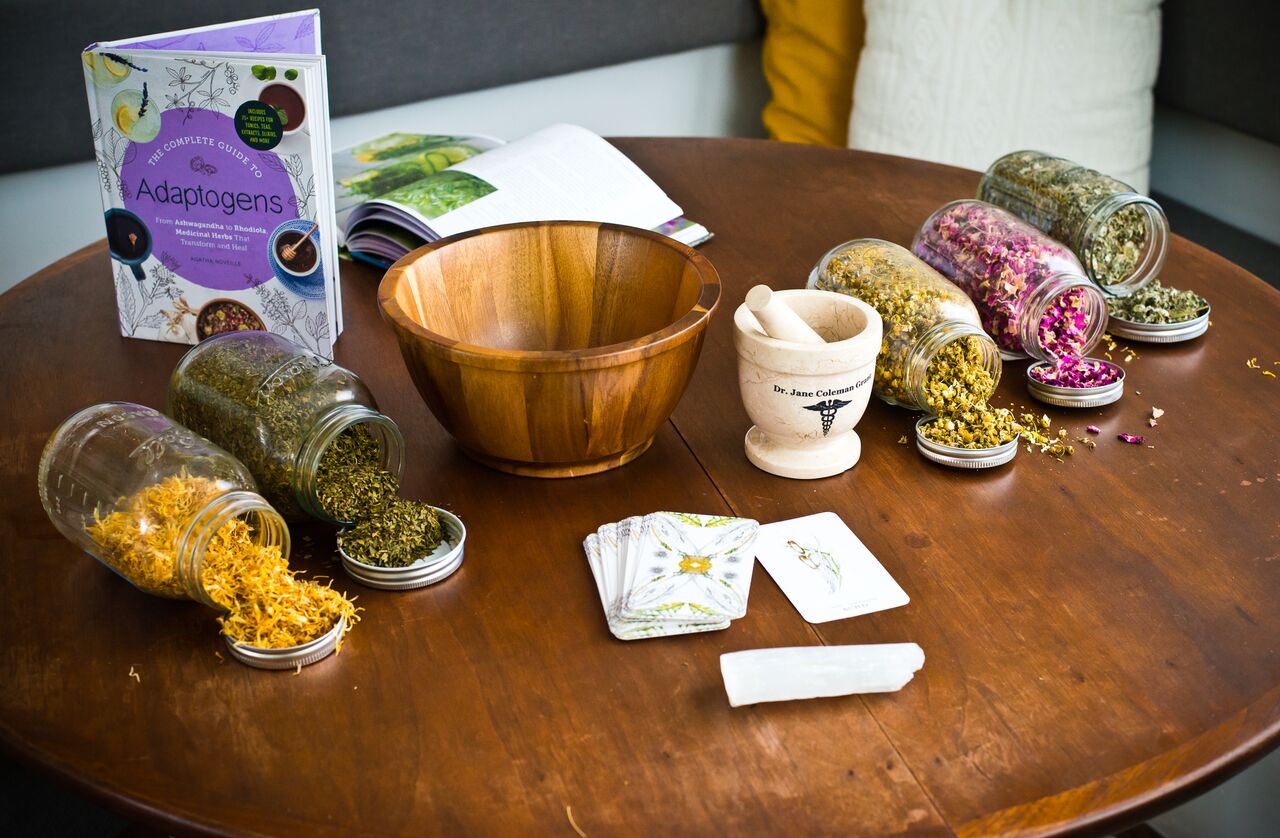 When will my order ship?
Allow 5-7 days for your order to be processed and shipped if you are not ordering custom products or supplements. Shipping times vary and notification of shipment will be sent to you via the email entered at checkout. Any other questions regarding your shipment, please go to our contact page.
When will my supplements ship?
Supplements are handmade and take 1- 2 weeks to ship.
Do you sell loose herbs?
Not at this time but be on the lookout for them soon.
What can I get custom made?
if you have a specific aliment, condition, or concern, our Lead Herbalist can make a custom blend for you based on your lifestyle and preferences. This process entails a consultation and completion of an intake form. The intake form will ask you about your current medications, lifestyle, and past/present/family medical history. Once form is complete, allow time for the herbalist to formulate available options for you and be prepared to discuss these options. Shortly after your selection and discussion allow time for your products to be made and shipped to you. Updates will be sent to you throughout the process. Follow up session may need to be scheduled.